There are 3 cabinets down in the finishing room which I haven't issued an update on for a bit. Sorry about that.
The NY Yankees cabinet is ready to ship. I will be attaching the doors and hardware this morning and issue another update.
The Casa de Lake Brewery cabinet is almost finished and will be ready toward the weekend.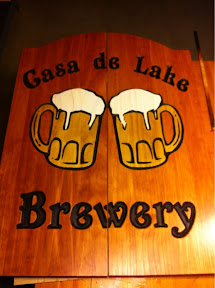 The Greskovic cabinet is almost ready for polyurethane coating and should be ready early next week.
- Posted using BlogPress from my iPhone4