The USC cabinet features the Trojan head on the exterior and two additional college logos on the inside.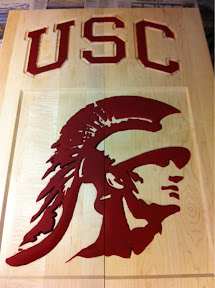 These two pictures were taken after the colonial maple stain was applied.
The VRC-30 Providers cabinet is going to a Navy Squadron.
This cabinet is in the staining room and should be ready to ship at the end of the weekend.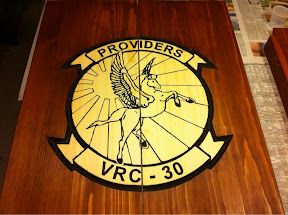 - Posted using BlogPress from my iPhone4